HUPX celebrates 10-year anniversary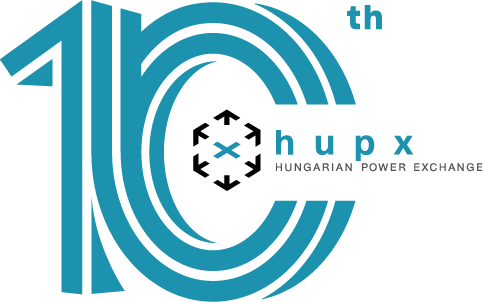 HUPX Hungarian Power Exchange Ltd., the operator of the organized Hungarian spot power market celebrates its 10th anniversary on 20th of July 2020.
HUPX was established in 2010 by the national TSO MAVIR, as an important part of the energy market liberalization in Hungary, with the objective to provide reference price and an exchange trading platform. Since its launch, the Exchange has been successfully operating in a highly competitive environment and reaching one important milestone after another by continuously innovating and putting a strong emphasize on further developing its platforms and services.
"Over the past ten years, we have developed our services, increased our product range, trading volumes and number of participants. All these to operate a trading platform that suits our customers' needs the best. It is in this spirit that we plan to continue our operation in the next decade as well."
/György Istvánffy, CEO, HUPX Ltd./
Read the full Press Release.
Our top 10 milestones
Anniversary video
Learn more about our history and watch our "10 years of HUPX" video.
Celebrate with us!
We were planning to have a celebratory evening in Budapest. However, health and safety is our priority, thus we decided to postpone our 10-year Anniversary Event. Anyhow, we would never miss this opportunity to say thank you to our partners for being with us.
Therefore, an enthusiastic group of our colleagues gathered online for preparing this fun greeting card and raise their glasses for another decade of successful cooperation with you.
Thank you for being part of our journey.