Next auction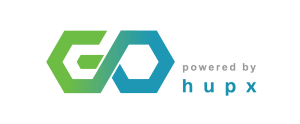 Next auction: 19 December, 2023, Tuesday (9:00 – 14:00 CET)
GO and EUR Collateral reception timeframe: 11-15 December (Monday – Friday)
Useful readings:
Volume of deposited GOs  (to be updated on the week before the Auction)
HUPX – Veyt GO Webinar
Discover the latest trends and insights in the world of Guarantees of Origin (GO)! On 23 November was hold our webinar co-hosted by HUPX and Veyt about the hot topics of European GO market! The webinar took only one hour but included lots of insights.
Did you miss the event? Find presentations and recording here >>
HUPX – Veyt GO price benchmarks:
Prices are available for HUPX GO Members via email circulation on the day before each HUPX GO Auction. For this report, price benchmarks are calculated for three different technologies, and they represent a pan-European indication. The sole purpose of this data circulation is to support the participation of HUPX GO Members on HUPX GO Auctions. HUPX is not liable for any use or misuse of the listed prices in line with the HUPX GO Rules and Regulations.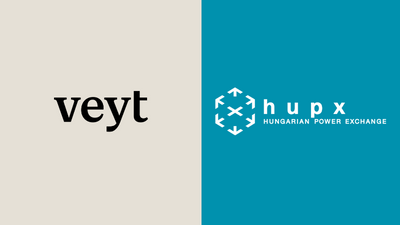 Data is prepared in cooperation with Veyt AS. Closing prices are calculated at the end of each day and represent the last recorded transaction of Veyt data partners before the end of business. In case of insufficient transaction data due to low activity in the market, the closing price is the average of the bid and ask price quotations that Veyt receives from data partners, such as traders and brokers.
Results of the previous pan-European GO auctions:
| Auction date | Sell side offered quantity (MWh) | Offered quantity from | AIB GO traded quantity (MWh) | Volume weighted average price (EUR/MWh) |
| --- | --- | --- | --- | --- |
| 21 November 2023 | 541 048 | HU | 424 402 | 3.44 |
| 17 October 2023 | 600 305 | HU, HR | 475 122 | 3.50 |
| 19 September 2023 | 692 323 | HU, HR | 515 740 | 4.83 |
| 22 August 2023 | 490 549 | HU, HR | 404 129 | 5.09 |
| 18 July 2023 | 323 103 | HU | 311 533 | 6.08 |
| 20 June 2023 | 321 730 | HU, FI, FR | 280 255 | 6.47 |
| 23 May 2023 | 208 797 | HU, LV, IT | 201 385 | 7.34 |
| 18 April 2023 | 158 275 | HU, IT, SE | 129 107 | 7.56 |
| 21 March 2023 | 111 921 | HU | 103 709 | 7.07 |
| 21 February 2023 | 203 916 | ES, FI, HR, HU | 99 579 | 5.97 |
| 17 January 2023 | 171 907 | HU | 171 671 | 7.49 |
| 20 December 2022 | 406 072 | FR, HR, HU | 208 563 | 6.35 |
| 22 November 2022 | 464 356 | FR, HU | 289 967 | 8.16 |
| 18 October 2022 | 869 349 | FR, HU | 358 902 | 5.24 |
| 20 September 2022 | 2 302 681 | FR, HU, NO, SE | 927 499 | 3.73 |
| 14 June 2022 | 679 278 | HU | 509 224 | 1.85 |
Contact:
In case of question, contact us: