TRINITY: Demonstration of a new daily intraday auction in the Southeast- European region
---
Project duration: 1st of October 2019 – 30th of September 2023
The implementation of a single and unified electricity market is one of the main endeavours of the European Union. The aim of the TRINITY (Grant Agreement No 8638742, TRansmission system enhancement of regIoNal borders by means of IntellIgenT market technologY) project is to embrace market integration between EU and non-EU countries and develop feasible technical solutions to perform market coupling.
TRINITY will define a transnational electricity market framework, proposing solutions for improving cross-border trade, competition, transparency and security of supply at regional level. A minimum set of harmonized requirements will be listed toallow intraday market coupling and common capacity services in the region.
The consortium consists of 19 partners, including NEMO's, TSO's, Research centres, RES and technology providers.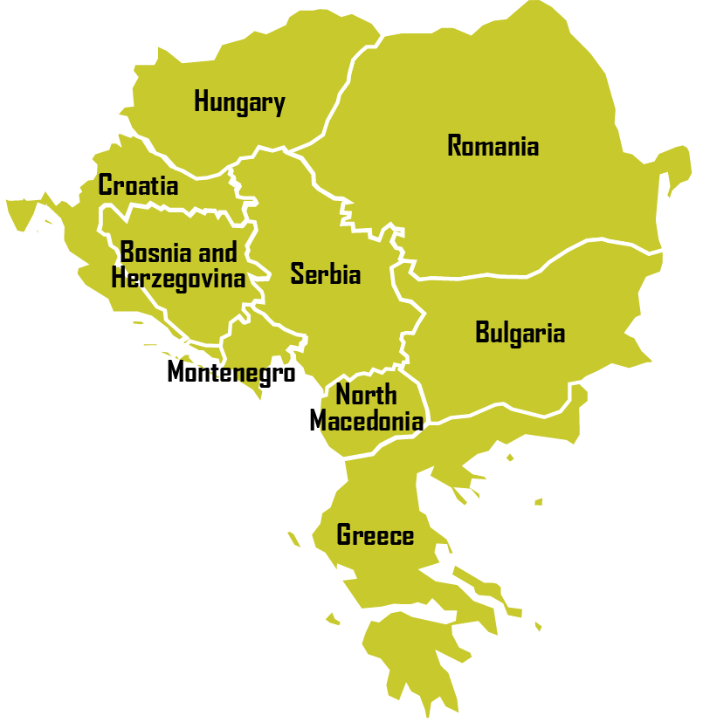 1. Figure: Demonstration area
The TRINITY project consists of the design, development and deployment of 4 different platforms.
HUPX as a nominated market operator provides market expertise to the development of TRINITY MARKET COUPLING FRAMEWORK that will include a platform with appropriate tools for the enhancement of intraday cross-border trade. Two new coupled intraday auctions will be performed between EU and non-EU countries to engage market integration and renewables in the Southeast- European (SEE) region in line with the IDA project (ACER Decision 4/2020, 5/2020).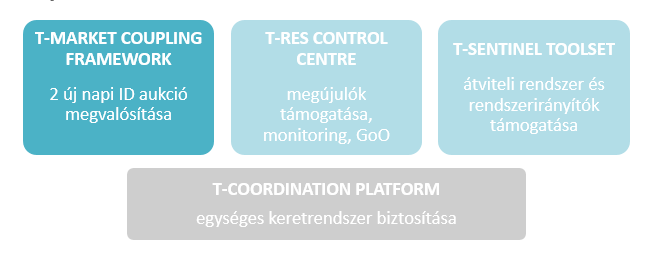 2. Figure: Platforms in TRINITY
TRINITY has defined the use cases to be tested in the demonstration phase. These activities, together with the definition of the whole TRINITY architecture that has just been completed, are allowing the product developers to design their products in the second stage of the project. Permanent work has been started to describe the new market design that will be finalised till Q3 2021 and simulation activities will be also started this year.
TRINITY project delivered a report that provides an overview of the current state of the electricity markets in the SEE region and Spain, with special attention on national intraday and reserve markets in the region and existing plans for future development. The report provides an overall overview of the current state and future plans.
Between 2nd and 4th of March, the TRINITY project was presented at the online BRIDGE General Assembly, which aimed to showcase the latest developments of the initiative:
For further information please visit: http://trinityh2020.eu/